Leak Detection of Oil Products
Products from liquid hydrocarbons (i.e. natural oil-based products such as fuels, lubricants, etc.)
To take care of nature and secure a safe workplace requires both knowledge and equipment in all areas that affect safety and the environment. New technology, smart applications and the combinations of these, make it possible to constantly develop more durable and better solutions in all areas for 24/7 surveillance.
The sensors are quite often exposed to rough environment and hence they need to be rugged and durable in order to survive. Sometimes they are installed directly underneath the belly of an existing pipe, sometimes underground, sometimes above ground, sometime on areas with commercial traffic around and sometimes in remote areas. The ultimate solution is when the sensor itself is an integrated part of the system like in the Logstor/AVA SafePipe System.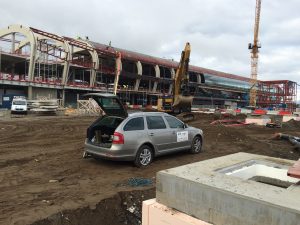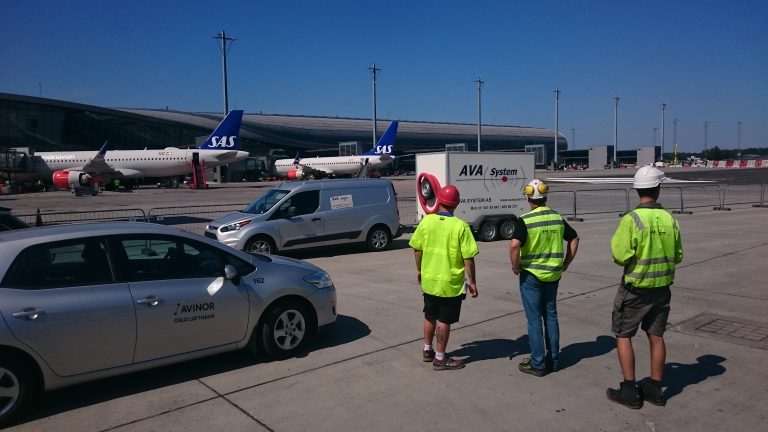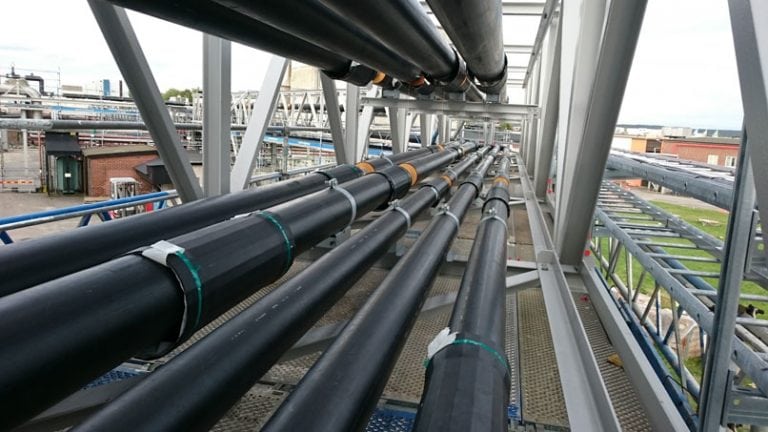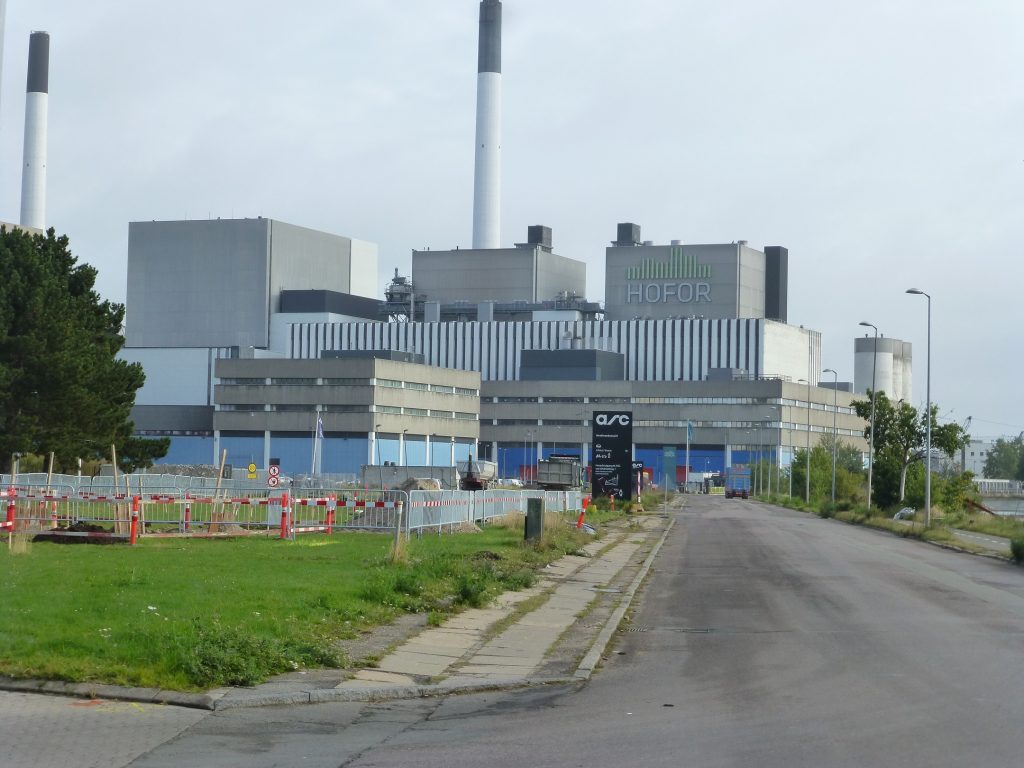 However, a smarter new development is SafePipe. For many years we have collaborated with LOGSTOR to combine the best of two different existing technologies. Pipes and pipe production from LOGSTOR's core business, namely double wall pipes developed and used for district heating systems worldwide for a number of years. We have combined this with TraceTek measurement and sensor technology originally developed by Raychem and later acquired and further developed by Tyco Thermal Controls and Pentair. AVA SYSTEM has for many years worked closely with the developers and the technical professional community related to cable sensor technology in Raychem, and later after the acquisition of Raychem in 1999 with Tyco Thermal Controls and in 2012 Pentair. Together with LOGSTOR, joint efforts have resulted in the next generation of double-walled pipe, SafePipe, with integrated continuous monitoring for possible leaks along the entire length of the pipe.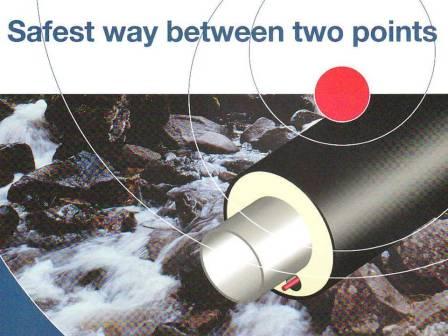 The special thing about the TraceTek sensor used in the oil context -TT5000- is that the detection itself takes place on the basis of a chemical reaction. The sensor cable contains a doped polymer which, when exposed to liquid hydrocarbons, ie all oil-based products, triggers a chemical reaction. This reaction causes, among other things, that the polymer starts to swell (expand). This expansion then develops a pressure build-up at the physical point in the cable the exposure occurs. At this point, so-called micro-paths are built up which have the ability to conduct electric current between the two symmetrically constructed sensor circuits inside the cable. From here, it is electrically «easy to match» with known technology to measure with great accuracy how exactly this pressure point lies in the differential application of Ohm's law. The sensor cable can be easily installed along traditional single-walled pipes as shown in the picture to the left. (Picture is from Oslo Airport Gardermoen, distribution pipe for JET A1 for fuel hydrants on the ring south).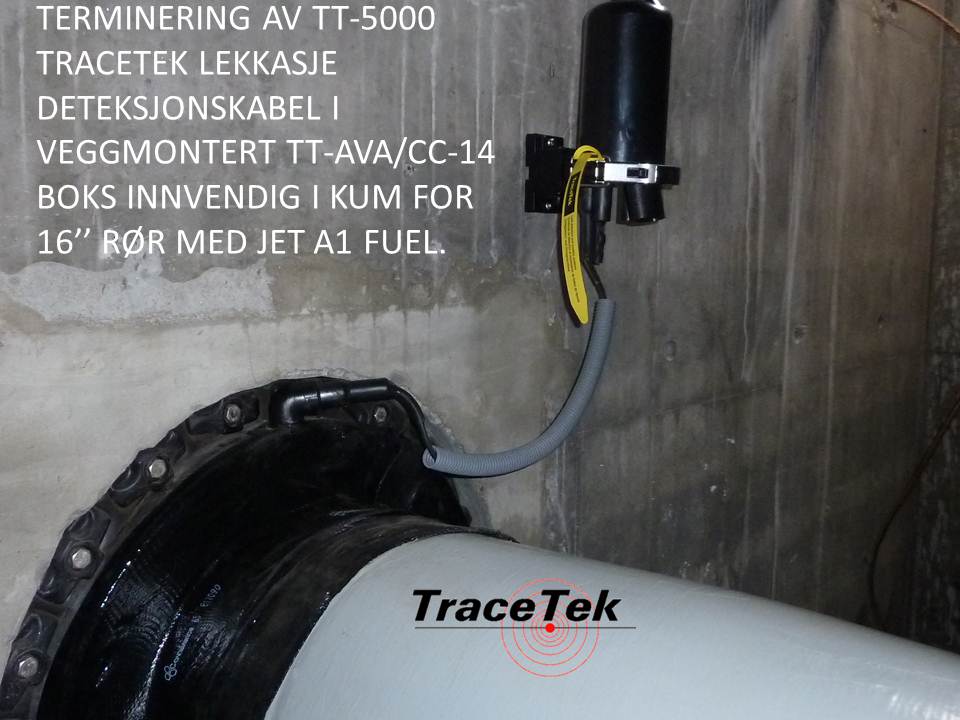 Places We Provide Leak Detection For Oil/Fuel
Airports are public hubs handling massive volumes of people. You don't want any leak associated with fuel in such places.
That is why AVA Systems in partnership with Logstor developed the Logstor/AVA SafePipe System back in 2004-06 witch guarantees an early leak warning. This new solution provides at the same time through a dual wall construction an environmental barrier to the surroundings given a leak in the inner pipe carrying the fuel happens for whatever reason.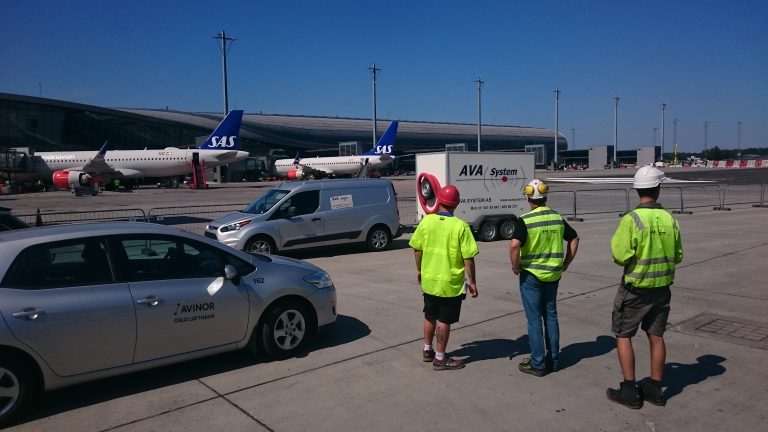 Ports are located along the coastline. An increased attention on our oceans condition across the world ban any kind of uncontrolled leak.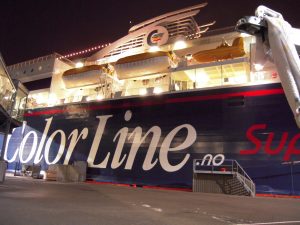 Handling and storage of oil based products (petroleum, diesel, jetfuel, etc.) means handling risk and avoid incidents that might pollute the environment. Statistics gives a clear message. Incidents will happen, and it is a question of time only. AVA Systems has sensors for fast reaction time when needed. Also, we have a specially developed sensor cables for both installation above and below ground alongside the outside of the pipe in its entire length to the pipe to be supervised.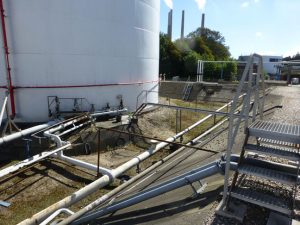 Tank farms holds large volumes of various types of liquids. Such installations including their pipework needs a thorough surveillance.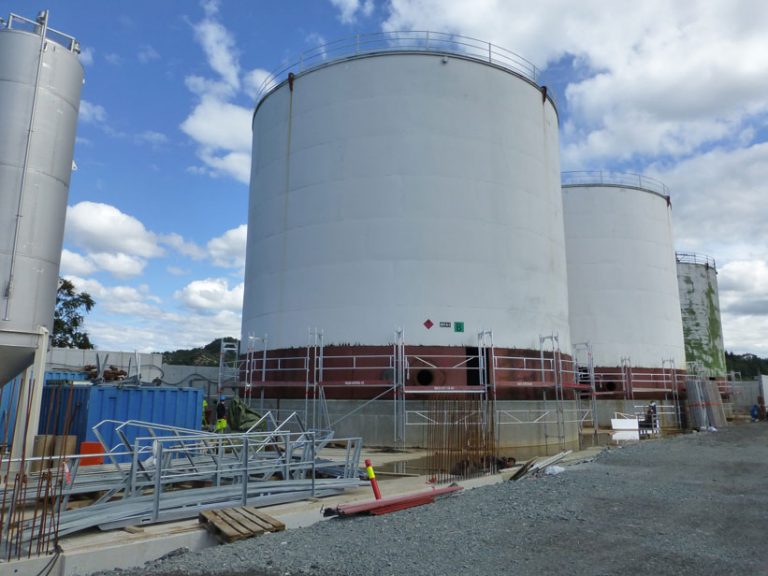 All critical facilities are usually set up with fault tolerant systems. This goes naturally for emergency power for electricity as well. Most common is to use diesel backup generators.