Critical areas for water leaks this equipment is suitable for are: Server halls, data centers, technical rooms, buildings worthy of protection, library, art collections etc.
The technology AVA SYSTEMS works primarily with, TraceTek, was developed by Raychem in the early 80's and later acquired and further developed by Tyco Thermal Controls. TraceTek is installed in various locations around the world, and tested over many years in a number of demanding environments. Today, TraceTek is a proven stable and reliable system. With Tyco Thermal Controls behind it, the technology is secured a position among the foremost in the world, and a continuous continuous development going forward to maintain this position.
For any alarm system, three things generally apply: 1.) have solid and thoroughly tested technology, 2.) have stability over time and 3.) have 0-false alarms.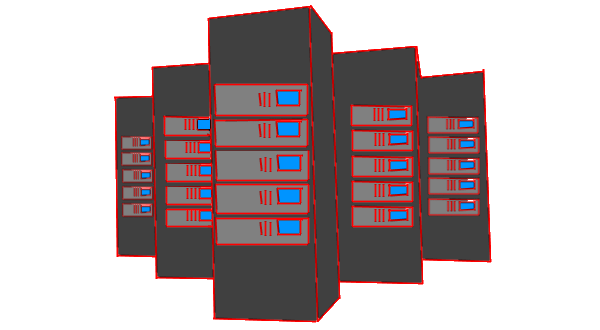 One of TraceTek's great advantages, and which is highly emphasized in a professional context, is that the system has an automatic internal measurement sequence for detecting / reporting faults such as breaks, damage, earthing faults / connection faults etc. on own connections / cables, and where such incidents are monitored and notified separately from the system. In larger facilities, this type of error will be part of everyday life that you have to deal with. Such nuance and specification of alarm messages is possible because the sensor cable is built around a more sophisticated distributed symmetrical two-circuit system based on semiconducting polymeric material, rather than a simpler and traditional single-circuit system with its limitations. (Most traditional point and / or strip / tape measurements available on the market today are based on Ohm's law applied directly to simple circuits.) Increasing number of alarms with associated calls and costs over the operating budget where the alarm later turns out to be imprecise or false has in recent times gained increased focus. At the same time, the extent of material losses and consequences has generally become more serious where water alarms should have been given, but which for various reasons have been ignored or absent.
The importance of prioritizing stability over time in the real operating environment equipment and sensors are in and reduction / elimination of false alarms logically increases dramatically with the life of the system. Differential measurements in symmetrical two-circuit systems have the physical property built in that the circuits, because they are precisely built symmetrically, are automatically self-calibrating in relation to each other. This provides great advantages compared to traditional single circuits for both faults and deviations throughout the life of the installation. All too often, systems are around disconnected, or connected but with a permanent alarm indication because stability problems, earthing problems, or other problems make it too expensive to operate the system and possibly find out and correct the fault (s) that are activated. Technically good and simple solutions combined with knowledge and experience with issues related to installation, the installation process, commissioning and operation are absolutely crucial in these environments with regard to stability and a problem-free functioning warning system throughout the life of the installation.
AVA SYSTEM also offers an integrated solution that makes it possible to IP address the respective monitoring devices. These can then be reached and communicated with via existing Ethernet, possibly via the Internet. The system can also be connected to and use, for example, Safetel's ready-made solutions. This is, in short, a secure transmission of alarm messages via the established GSM network which, among other things, the banks use.

Places We Provide Leak Detection For Water
#Litt informasjon om data centers behov for leak detection.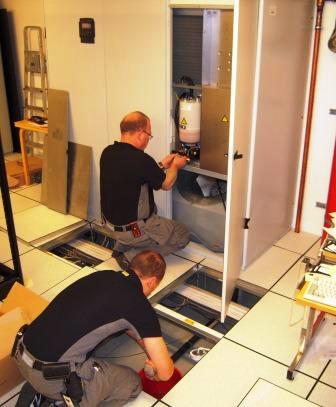 #Litt informasjon om tekniske rom sitt  behov for leak detection.